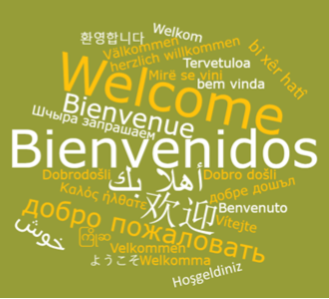 What is Get Outdoors Day?
The OSU Research Forests, OSU Extension Service, and Benton County Health Department are hosting the eighth annual Get Outdoors Day event at Peavy Arboretum north of Corvallis. This free public event will take place on Saturday, May 30, 2020 from 10:00 a.m. to 3:00 p.m. as part of National Get Outdoors Day, an annual event encouraging healthy, active outdoor fun. Participating partners will offer a variety of activities designed to engage visitors and connect youth with the outdoors. Bilingual (Spanish and English) community volunteers will be on-site. Bus transportation will be provided.
For more information about this event, contact us online or by phone at 541-737-4452
¿Qué es el Día en el Bosque?
El Depto. de Investigación Forestal de OSU, El Servicio de Extensión de OSU y el Depto. de Salud del Condado Benton ofrecerán el 8 "Día de Salir al Aire Libre," en el Bosque Peavy Arboretum al norte de Corvallis. Este es un evento gratuito a todo público que se llevará a cabo el sábado, 30 de mayo de 10:00 a.m. a 3:00 p.m. como parte del Día Nacional de Salir al Aire Libre, un evento que anima a salir y divertirse de una manera activa y saludable. Habrá agencias locales ofreciendo una variedad de actividades para conectar a los niños y visitantes con la naturaleza. Tendremos voluntarios bilingües (inglés y español) y ofreceremos transportación al evento.
Para más información sobre este evento, contáctenos en línea o por teléfono al 541-737-4452
Event Parking
Parking for Get Outdoors Day will be available at Crescent Valley High School. There will be NO EVENT PARKING in Peavy Arboretum. A free shuttle will run continuously from 9:45 AM to 3:30 PM between the high school and the event. 
Passenger drop-off will be allowed in Peavy Arboretum. Follow traffic and volunteer signals in a counter-clockwise direction to drop off passengers, complete the loop, and exit the Arboretum. Continue to Crescent Valley High School for free parking and ride the shuttle back to the event. 
Directions to Crescent Valley High School
.
Estacionamiento para el evento
El estacionamiento para Un Día en el Bosque estará disponible en Crescent Valley High School. NO HABRÁ ESTACIONAMIENTO en el evento en Peavy Arboretum. Habrá servicio de transporte gratuito continuamente de 9:45 a.m. a 3:30 p.m. entre la preperatoria y el evento. Se permitirá el paso de carros a Peavy Arboretum, solo para dejar a personas en la entrada. Siga el tráfico y los señalamientos hasta llegar al lugar donde pueden bajar los pasajeros y luego continúe hasta completar la vuelta que lo sacará de Peavy Arboretum. Continúe hasta la preparatoria Crescent Valley donde puede estacionar de manera gratuita y tomar el transporte que lo llevará de regreso al evento. Direcciones a Crescent Valley High School.
Getting Around the Event with a Disability
For folks attending Get Outdoors Day who live with disabilities, we want to make sure you enjoy the event too! Ask the welcome tent and we'll send a shuttle to transport you between activities or have it arranged so you may drive in your own vehicle.
For more information, call the OSU Extension Service at (541)766-6750 or email maggie.livesay@oregonstate.edu
Cómo sortear el evento con una discapacidad
¡Para las personas que asistan al Día en el Bosque que viven con discapacidades, queremos asegurarnos de que usted disfrute el evento también! Pregunte en la carpa de bienvenida y le enviaremos un servicio de trasportación para que lo transporte entre las actividades u organizaremos que pueda conducir su propio vehículo.
Para obtener más información, llame al Servicio de Extensión de OSU al (541) 766-6750 o envíe un correo electrónico a maggie.livesay@oregonstate.edu
Volunteer NOW!
Seeking volunteers for GO Day! Register here!
For more information about how to volunteer at this event, contact Matt McPharlin at matt.mcpharlin@oregonstate.edu or by phone at 541-737-6730
¡Sea un Voluntario ahora!
¡Buscamos voluntarios para el Día de Salir al Aire Libre! ¡Registrarse aquí!
Para obtener más información sobre cómo ser voluntario en este evento, comuníquese con Matt McPharlin en matt.mcpharlin@oregonstate.edu o por teléfono al 541-737-6730